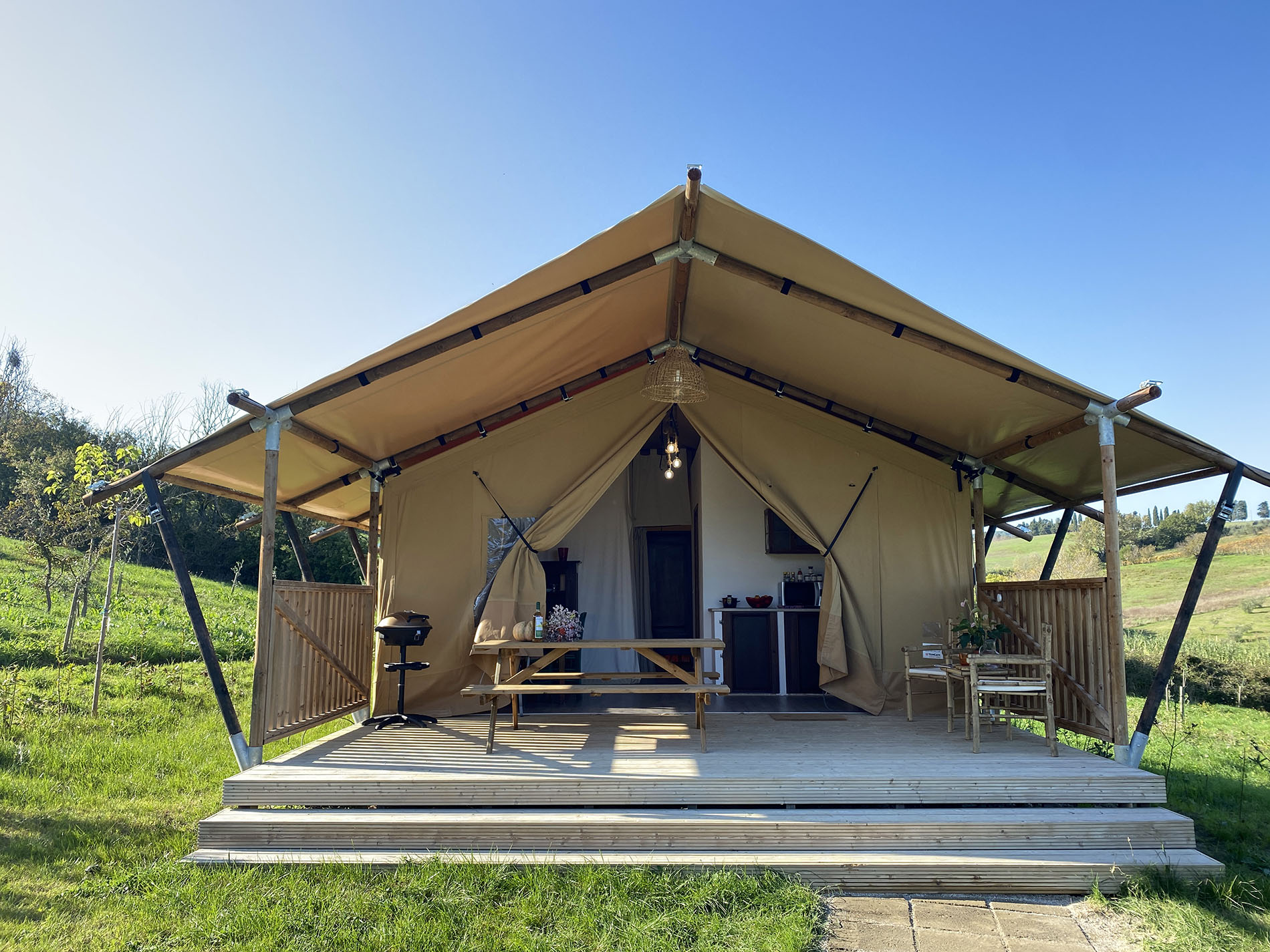 16 Apr

Giuggiolo
Safari style furnishings
The Luxury Tent can hold up to 4 people.
In perfect harmony with the rest of the tent, the furniture used, sober and elegant, allows you to live in complete relaxation and for every need.
The Luxury Tent is designed for an outdoor veranda with table and chairs, kitchen with living room, a double bedroom, a bedroom with single bunk beds and a bathroom with shower.
Measurements and square footage
Dimensions: 6.25 m x 7.60 m
Surfaces: Total: 48 sqm
Internal: 32 sqm
Veranda: 16 sqmmeters
Included in the stay, you have the exclusive use of our pool, the restaurant open every evening for dinner, private parking inside the structure.
It is possible to buy the organic products of the family farm at our sales point.